Design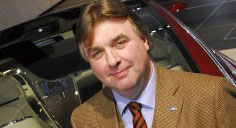 Horbury has helped design more than 50 vehicles during his 33-year career.
Meet our talented team of global designers.
Find out how we incorporate new trends into our vehicles.
Take a peek at the newest vehicles and concepts.
Learn about the innovative design tools and processes we use.
Experience the thrill of a vehicle built for performance.