Regional Review > Asia Pacific >
People and Communities
Contributing to Our Communities
Education and Scholarships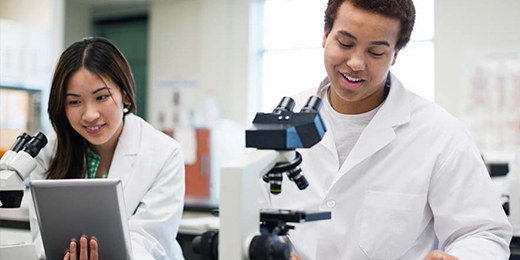 We have been investing in STEAM (Science, Technology, Engineering, Arts and Math) programs in India, China and Australia since 2014, and are looking to expand this support to other Asia Pacific markets. The goal is to encourage young men and women to cultivate an interest in STEAM fields and keep them engaged throughout the education process. Our key STEAM programs in Asia Pacific include the following:
In Australia, supporting the country's first all-girl robotics team; in India, funding a new robotics lab at an elementary school; and in Nanjing, China, sponsoring a robotics lab in a local school and providing technical mentoring for the school's robotics team to join the regional competitions
In China, running educational programs in schools, including English language classes and workshops on design thinking
Giving Ford Blue Oval scholarships to outstanding students pursuing majors in STEAM subjects through Ford Fund, the philanthropic arm of Ford Motor Company
Watch a video about STEAM in Asia Pacific, featuring Sean Newell, leader for Ford STEAM programs in the region
Water Projects in the Community
In 2016, we contributed more than $340,000 to projects in Thailand, China, India and several other countries to provide communities with access to clean water, to protect or restore water management systems and to educate future generations about the importance of one of our most precious natural resources.
Ford Conservation and Environmental Grants, China (CEGC)
The Ford CEGC program makes funds available to the frontline environmental groups who need them most. In 2016, RMB 2 million was granted to 28 environmental projects and the awards were given at a ceremony attended by representatives from the various organizations. Of the 28 projects, nine were directly related to water. Over the past 17 years since we launched the program, RMB 22.1 million has been granted to 410 projects being carried out by individuals, community and nonprofit groups in China.
Level Up! Project to Support Capability-Building for NGOs in China
We launched our Level Up! program in China in 2012 to provide environmental NGO professionals with skills, tools and resources needed to grow their organizations. In 2016, the program covered more than 200 NGOs in 27 provinces in China and provided a total of 760 training hours.
Ford Project Better World, India
Ford is working with World Vision, the international children's charity, to help connect remote and impoverished communities in India with health care and education services. We have provided World Vision with two specially equipped Ford Endeavour SUVs – a Mobile Health vehicle and a Mobile Library – which also have Ford's OpenXC platform to help the organization provide its services reliably and efficiently.
In the first four months following handover of the vehicles, the Mobile Library reached approximately 7,580 people. In the same period, the Mobile Clinic worked closely with the Tamil Nadu health authorities to support the government's measles-rubella campaign. Approximately 3,100 children across 16 villages received the vaccination.
Employee Volunteering
Every year, Ford employees in Asia Pacific take part in a wide range of volunteering activities focused on environmental protection, education, health, safety and disaster relief, to support growth of local communities and fulfill our commitment to making a better world for all.
China
Ford employees donated a total of 6,393 service hours to support local communities in 2016, which benefited more than 1,700 people. Below is a small selection of the many volunteering activities that took place in China in 2016:
Supported by employees and professional agronomists, our Community Gardening Plan promoted urban planting and growing in local neighborhoods, nursing homes and schools
Our employees took part in many education support initiatives – including acting as teaching assistants in a workshop to help schoolchildren learn about safety in cars and on the road
A series of "pink" events held during World Breast Cancer Prevention and Treatment Month saw employees and customers raise funds and increase awareness of the disease
India
In 2016, a total of 3,000 employees contributed nearly 10,000 service hours in 41 programs that addressed education, health, environment, women's empowerment and humanitarian support. For example, Ford volunteers worked with local schools to organize a Science Fair in Sanand and an Inter School Arts Exhibition in Chennai to help deliver holistic education for almost 2,000 students.
Thailand
In partnership with Habitat for Humanity, 93 Ford volunteers built houses for underprivileged families in the community surrounding Ford's manufacturing plant in Rayong Province.
Ford employees and dealers travelled to Mun Nai Island in Rayong to release sea turtles back to the ocean and donated a solar water pump to the Marine and Coastal Resources Research and Development Center, as a part of our long-term effort in raising awareness of the need for environmental conservation.
Korea
In partnership with the Make-A-Wish Foundation, Ford Korea employees and dealers across the country participated in the Wish Bear-Making program to make 180 teddy bears for local children with incurable diseases.
Taiwan
Ford volunteers partnered with a local NGO partner JingChuan Organization in providing road safety education in local schools, utilizing their expertise and knowledge in vehicle safety. Ford has taken part in this program for three consecutive years, which has benefited more than 2,500 students in total.
Malaysia
Ford employees and our local distribution partner Sime Darby Auto Connexion continued their charitable giving to the elderly and less fortunate at the Lovely Nursing Centre in Petaling Jaya, Selangor, Malaysia. Volunteers cleaned the center and donated groceries and household supplies.
Diversity and Inclusion
It is vitally important for Ford to attract the brightest talent and increase the diversity of our workforce, including in technology and engineering fields.
With this in mind, we have programs focused on increasing recruitment and training for women engineers in our Asia Pacific region. The number of women at Ford operations across Asia Pacific has risen more than 125 percent over the past five years, and there are more women in our senior leadership roles.
Read about our female-friendly policies and diversity programs in the region
We are also bringing our commitment to diversity and inclusiveness to life with a focus on differently abled employees. In India, for example, we are working with the local NGO Blind People's Association, Ahmedabad (BPA), to support the recruitment and integration of visually impaired people in the workplace. Our Sanand Vehicle Assembly and Engine Plant started hiring differently abled people in 2016 and provides improved facilities and infrastructure to meet specific needs, including washrooms, walkways, signages, shuttle buses and IT systems. Supervisors conducted onboarding and training for the new employees to ensure smooth transition and integration into the workforce.
In 2017, we have extended this initiative to the other Asia Pacific markets, focused on encouraging more differently abled people to join our workforce. A review of facilities across the region is also being undertaken to ensure that our workplace is user-friendly for differently abled employees and in compliance with our local and global safety standards.