Product Quality and Customer Satisfaction
Ford customers expect high-quality products and exceptional experiences that make their lives better. Our culture of collaboration and continuous improvement means that we can deliver great experiences as well as address any quality and satisfaction concerns quickly and effectively, and learn from every quality issue.
Our product quality vision is to achieve best-in-world quality and productivity by driving the disciplined execution of common processes and standards.
Our product quality mission is to deliver continuous quality and productivity improvements across all functions while delivering high-quality vehicles our customers want and value.
Exceeding Expectations, Every Step of the Way
We start thinking about people's lives and experiences years before a new model or service becomes available. Observing customers in their environments and daily lives, as well as imagining our future world, shapes our awareness of the mobility needs of people globally. Understanding our customers deeply over time points to the right products and services to offer. Focusing on the right experiences to offer provides us with criteria we can measure against, to gauge beyond how well things function to how well they serve people and make their lives better.
Managing Product Development
Our product development process always starts with the customer: understanding who they are, how they live and what they value in a vehicle. Then we identify and implement the technologies that will meet their evolving needs and expectations.
Engineers, designers and product marketing teams work together to finalize a vehicle concept and, once approved, it is brought to market using our Global Product Development System (GPDS), which combines the best production methods from across our global operations. GPDS also provides common metrics to increase efficiency and quality. Each vehicle must meet specific competitive and performance targets at every milestone in its development, including criteria for fuel economy, emissions and substances of concern.
We continually work to improve the quality of our products, using our quality policy (Policy Letter 1) to ensure that quality lies at the heart of everything we do, and our extensive global Quality Operating System (QOS) to manage the development and measurement of our manufacturing processes. This helps ensure that our vehicles meet or exceed customer expectations at every stage of vehicle development and manufacture.
Tracking Progress on Quality
We monitor product quality through a combination of internal and external measurements that assess how we are doing and where we can improve. The Global Quality Research System (GQRS), our primary quality survey, tracks customer satisfaction and "Things Gone Wrong." It is implemented on our behalf every quarter by the market research and consulting firm Ipsos RDA Group. We also subscribe to J.D. Power and Associates' annual Initial Quality Study, Vehicle Dependability Study, and Automotive Performance, Execution and Layout (APEAL) Study, and track warranty claims and costs internally.
Look at our product quality and customer satisfaction data in more detail
Enhancing the User Experience
Building on what we observe and understand from our customers, we use our User Experience (UX) Everyday Framework to help us develop new experiences that meet their needs and exceed their expectations.
A Warm Welcome
Lincoln has applied what it knows about its customers to develop the Embrace experience. Embrace automatically detects, welcomes and anticipates the driver's needs, with subtle and focused lighting where it's needed (from all-round lighting to a targeted "floormat"), seamless unlocking when entering the vehicle and ambient internal lighting set to individual preferences.
Are You Sitting Comfortably?
Inspired by private jets and high-end office furniture, we've introduced new Perfect Position Seats to the Lincoln Continental. The patented design allows the seat to be adjusted up to 30 ways, matching individual body shapes and weights for optimal comfort. Thigh cushions extend and adjust independently – allowing one leg to remain at rest while the other engages the pedals – and a massage functionality helps reduce muscle fatigue in the upper legs and lower back.
Simple but Effective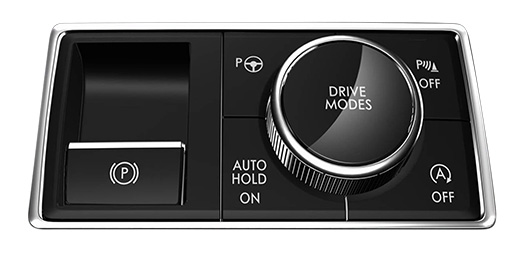 Using what they learned about Lincoln customers, the team responsible for the drive mode control for the Navigator simplified its terrain management system. By defining "ideal" drive control behaviors – offering fine-grain control for occasional use by "experts" and a more intuitive, integrated control for everyday drivers – engineering and design teams were able to provide a solution that met the needs of both groups.