Customers and Products > Product Quality and Customer Satisfaction >
Data Privacy and Security
The information that customers provide enables us to deliver great products and a personalized experience. We are committed to respecting customer privacy and using customer data responsibly.
Anticipating Customer Needs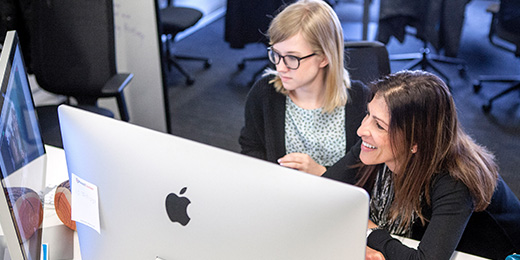 By investing in data science and analytics, we can harness the true potential of technology, helping us deliver great products and services, and ensure a personalized experience. In doing so, we commit to protect customers' privacy and handle their data securely and responsibly as we explore new ways to deliver innovative solutions.
To enable us to develop new customer experiences and mobility services – through FordPass®, for example – we leverage the technology of partners such as cloud-based software leader Pivotal. One of the first programs to emerge from this partnership is a Dynamic Shuttle pilot service for employees at our Dearborn campus. This features smart ride-hailing technology that analyzes real-time data to maximize route efficiency and meet users' requests for ride sharing in a timely manner.
Read how we're using FordPass to transform how we interact with our customers
Responsible Data Practices
Customers, employees and others care about the privacy and security of their data, and we take our responsibilities seriously. We have established a companywide governance infrastructure to drive a holistic approach to the privacy and security of data entrusted to us. This includes a number of policies and directives to ensure the continuing confidence of those who entrust us with their personal information. These policies require transparency, responsible data handling and use, and choice where appropriate.
We are also a founding member of the Auto-ISAC (Information Sharing and Analysis Center), established by the 12 members of the Auto Alliance to gather, analyze and share information about cyber-related threats and vulnerabilities.