Innovation
Innovation
Speedy Delivery–Global Product Development System Defines Ford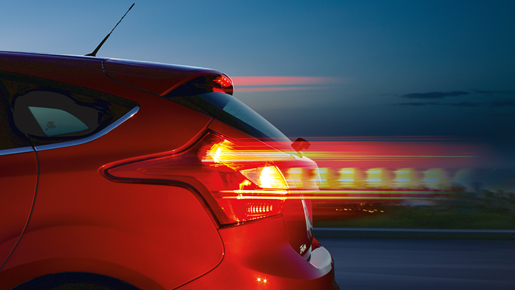 By Chris Rahi Kassab | @Ford Magazine
In January 2008, Ford Motor Company was a company in transition. It had numerous brands, models and vehicle platforms. Its operations in North America, South America, Europe and Asia Pacific bore little resemblance to one another. Each had their own unique product development systems, manufacturing processes and suppliers.
That was the month when Alan Mulally established the company-wide One Ford mantra, which promised to create a new dynamic. "We operate in a fiercely competitive global industry. To achieve profitable growth we have to make the best use of our human resources, and take advantage of every potential economy of scale and best practice we can find," said Mulally. "That means operating as one team around the world, with one plan and one goal – and that is exactly what we are doing."
Creating a One Ford Global Product Development System
Ford has been developing a truly global Product Development system for a number of years, establishing one template for designing, engineering and developing all Ford vehicles throughout the world.
The One Ford Global Product Development System (GPDS) will enable the company to deliver more vehicles faster, increase competitiveness and deliver profitable growth.
Today, a single global Product Development (PD) team guides the development of all global products, such as the Ranger, Fiesta and Focus. And instead of acting as separate entities, Ford operations in different regions of the world are now following the same global product, powertrain and technology plans.
"We have implemented a global product strategy that calls for product excellence through leadership in design, safety, fuel economy, driving quality, interior comfort and convenience features and technology – particularly infotainment," said Derrick Kuzak, group vice president, Global Product Development. "This strategy aligns the global product and technology plans and all vehicle programs around the attributes that distinguish all Ford vehicles globally in a crowded marketplace."
The strategy also included the development of a global DNA – a standard for the way a vehicle should feel, sound, drive and even smell. "Defining a global DNA ensures the development of vehicles that are 'unmistakably a Ford,'" said Kuzak. "It also ensures consistency of engineering and development within the Ford team and among our supplier partners."
A global standard also was established for the way Ford products and components are made. "We all need to be on the same page so that it's very clear what our processes and deliverables are and how we communicate our needs with one another," said Raj Nair, vice president, Engineering, Global Product Development. "If we're trying to reinvent the process every single time, we're losing valuable time that could be spent engineering new vehicles."
At the end of the day, the GPDS enables Ford to leverage all of its best resources throughout the world to create global products that people really want. Joe Bakaj, vice president, Powertrain Engineering, Global Product Development, cites an example in the area of powertrain electrification – specifically hybrids. Up until now, the only region in the world where Ford offered hybrid vehicles was in the U.S. "Europe has never been able to afford hybrids because it is quite an expensive project to engineer for one local market," he said. "One Ford will enable us to get the latest level of technology into all of the markets, share the cost through economies of scale and make it affordable."
The all-new 2012 Ford Focus is the result of a global PD program bringing together Ford's best engineers and technology."The Focus has the European driving flair, and that's clearly a benefit of having European engineers participating in those programs and helping the global team to engineer them to drive and feel like class-leading European products," said Bakaj. But it is Ford's customers who ultimately benefit. "They get the best technology, performance and driving experience at an affordable cost, and it's all wrapped up in a very attractive styling package," said Bakaj. "What more could you ask for?"
Strong leadership team guides Ford Global Product Development
Ford's Global PD leadership team has been restructured to identify PD leads for each of the regions – North America, Europe and Asia Pacific and Africa – and engineering skill teams that are responsible for engineering all programs globally. Though a number of team members have assumed new roles, the continuity of the overall PD leadership has remained intact.
According to Kuzak, technical competency and international experience are critical for success in the development of a consumer product as complex as an automobile that also needs to fully satisfy global customers. "We value proficiency and experience, so the continuity of people in leadership positions is very important," he said.
Paul Mascarenas, recently appointed chief technical officer and vice president, Research and Advanced Engineering, brings to that position a wealth of engineering expertise that he gained from his previous role as vice president of Engineering, Global Product Development.
"The experience that I bring from the engineering role, particularly the Ford model programs, will really help me provide that bridge from research all the way through to production," he said. Barb Samardzich was vice president, Powertrain Engineering, before taking on her new role as vice president, Global Product Programs.
"When you are in the powertrain side of the business, you are focused on the engineering, the technology and delivering the powertrains that meet customers' needs," she said. "On the product side, you have the entire package – the engineering, the business equation, the market equation and all of the different segment customers you are trying to satisfy with a product."
Kuzak says the entire company benefits from the international experience that each member of the leadership team brings to the table.
"Every member of the team has worked in different parts of the world, and that is a great benefit because we need to be aware of the different markets, their different needs, and to a certain extent the different cultures of the employees in each of the regions in order to be able to work together as a One Ford team," he said.
Before his appointment as vice president of Engineering for Global Product Development, Nair served two years as vice president of Operations for Ford's Asia Pacific and Africa region where he was responsible for Product Development, Manufacturing, Purchasing, Quality and Information Technology.
"I spend a lot of my day trying to have a global view of not just the needs of North America or South America, but the needs of Europe and Asia Pacific as well, and having been there, I think I'm more sensitive to those needs," he said. "Even when our teams may not have that same international experience, they see us acting globally, and I think that message goes a long way."
Nair's knowledge of customers in Asia Pacific – fundamentally the biggest growth market in the world – is invaluable as Ford continues to grow the business in that important region.
"There is an increasing number of people in India and China and other parts of that region who have the level of income to afford four-wheel transportation versus two-wheel transportation. So that region is going to be an increasingly important part of the global automotive business," said Nair. "If you're not a strong player there, it's going to be a harder argument to say you're really a global automobile manufacturer."
Originally published in @Ford Magazine